Royal Caribbean will begin trialing a new option for guests that purchase Thrill Waterpark admission that will get them extra time on the popular water slides before other guests.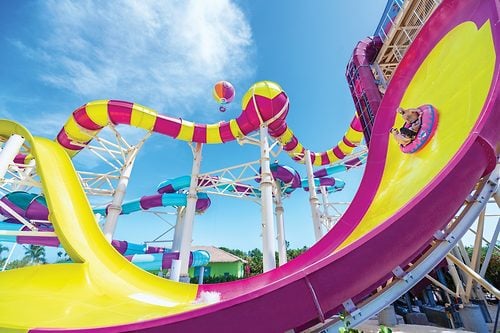 Starting in December, a select number of sailings will be offering a Rise & Slide Pass for guests. For only $29, a number of guests who have already purchased a full day pass to Thrill Waterpark will enjoy an exclusive hour in the morning before the park officially opens. Between 8 – 9am, 200 guests will have complimentary breakfast served on the island while they enjoy their exclusive hour of thrills.
The new option is being added in response to demand by guests who want to enjoy more time going up and down the popular Perftect Day at CocoCay attractions.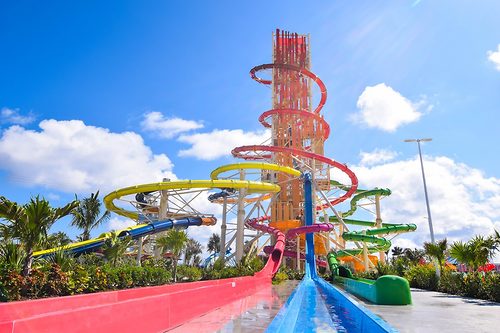 The Ride & Slide pass will be trialed on a select number of cruises during the month of December. Guests who are currently booked will be able to purchase the pass once onboard.
The Rise & Slide option is available for guests that purchase a Full Day Thrill Waterpark pass , and cannot be purchased separately.
Guests who did not purchase the Ride & Slide pass, will not be able to access Thrill Water Park during that early hour.